What do you expect from your food? As far as I'm concerned, I want my food to amaze me every time I consume it. Seafood is one such option that delights me day in day out. This enticing factor has often lead me to end up with leftovers. That is why I thought it would help my readers if I discuss how to reheat seafood boil. Let's get started without further ado.
Key Facts!
| Method | Average Total Time Taken |
| --- | --- |
| Stove | 10 Minutes |
| Oven | 10-15 Minutes |
| Microwave | 7 Minutes |
| Pan | 5 Minutes |
What Is Seafood Boil?
A seafood boil recipe consists of seafood such as lobster, shrimp, and crab and veggies like corn and potatoes in the simplest forms. I'm not going to preach much about these recipes here, as the point of this article is not to talk about recipes. There are many variations of seafood boil recipes, and the cooking techniques also vary from one region to another. 
How Long Is Seafood Good For?
According to my previous affairs with seafood leftovers, I can assure you that they will remain the edibleness for at least up to 4 days if stored properly in a fridge.
However, with time, the original texture and taste tend to go away as the storing in a fridge doesn't provide you with the luxury of cutting down the bacteria growth to the fullest. So, I recommend you reuse the leftover seafood within the said time period if you want to relish the authentic taste of your recipe. 
Why Do We Need To Reheat?
First of all, you only have to reheat the seafood boil when you have leftovers. Otherwise, there will be no necessity to reheat. The main purpose of reheating seafood boil is to get rid of the slimy texture and the excessive moisture out.
The seafood boil recipes often have gravy in them, and I can't think about how you are going to eat them without reheating when kept in a fridge; yuck!
What is the best way to reheat seafood boil? Actually, I will imply to you several methods as answers to how to reheat seafood boil so that you can pick one to match your intentions.
How to Reheat Seafood Boil Bag on the Stove?
Guys, I have struggled in finding how to reheat seafood boil on stove, on the internet. In fact, there is hardly an appropriate answer to this query. The method that I'm going to reveal is kind of my invention, and I guarantee you too can try this method with great results. 
First, take a pan and pour ¾ water into it and bring the water to a boil. Once the water starts to boil, place the seafood boil bag in the water. Wait for a couple of minutes until it gets adequately warm. Hahaha, yup, that is my invention; it's child play, isn't it?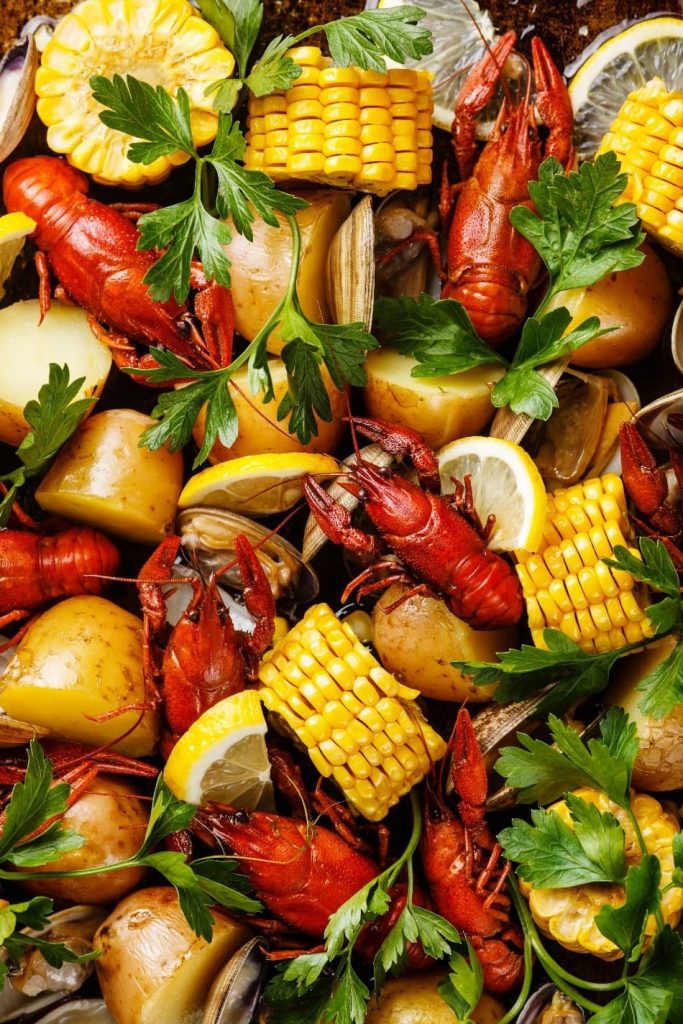 Can You Reheat The Seafood Boil In The Oven?
Yes, of course. Let me tell you, reheating in an oven is the best possible way to reuse seafood. But, you should make sure not to allow high-temperature levels on the seafood.
This is how I reheat seafood boil in the oven. First, preheat your oven to 250°F and lay a baking sheet on the tray. Then place the seafood boil in the tray and reheat it for around 10-15 minutes. 
At the completion of the process, you will come across a smell that is similar to the condition you observed before you place the seafood boil in the fridge. The most critical part is applying low temperature, and it will help you retain the fatty oils of the fish. 
Reheating fried seafood in the oven is slightly different from the above-mentioned method. If you want to reheat fried fish, place the leftovers in the oven for 15 minutes and take it out when the internal temperature reaches 150°F.
How Long To Reheat Seafood In The Oven?
It really depends on the type of fish. Some hard kind of fish tends to take more time compared to softer meat. Since I'm talking about seafood boil in this report, it should be kept at least for 10-15 minutes in an oven to bring back the real texture of the meal. In addition, make sure to preheat the oven before you put the seafood and maintain an internal temperature of 130°F during the process. 
How to Reheat Seafood Boil in the Microwave?
Yes, this is another convenient way to reheat a seafood boil. All you have to do is place the bag in a bowl and microwave for about seven minutes. The microwave should be high throughout the process. If you want, you can separate the ingredients such as crab or shrimp and microwave as well. 
Microwaving a seafood boil is easy for sure, but if you exceed the time, it will cause to a breakdown of fatty oils of the fish, which you should not allow if you want to get the nutrients of the fish in particular.
How to Reheat Seafood Boil in a Pan?
I have included this question in the article just to answer the exact question; otherwise, the process of reheating seafood boil in a pan is mentioned in the stovetop method. Here I'm elaborating on it again; first, take a pan and pour water into it. 
Let the water boil well and place the seafood boil bag in the boiling water. The leftovers should come to their original condition in a matter of a couple of minutes. The timing depends on the amount of seafood boil; not more than five minutes for sure. 
Be cautious with the boiling water. I have seen people hold one end of the bag and sink the rest into the water, which I see as a dangerous execution. If you opt for reheating using a pan, use appropriate equipment to prevent unwanted injuries.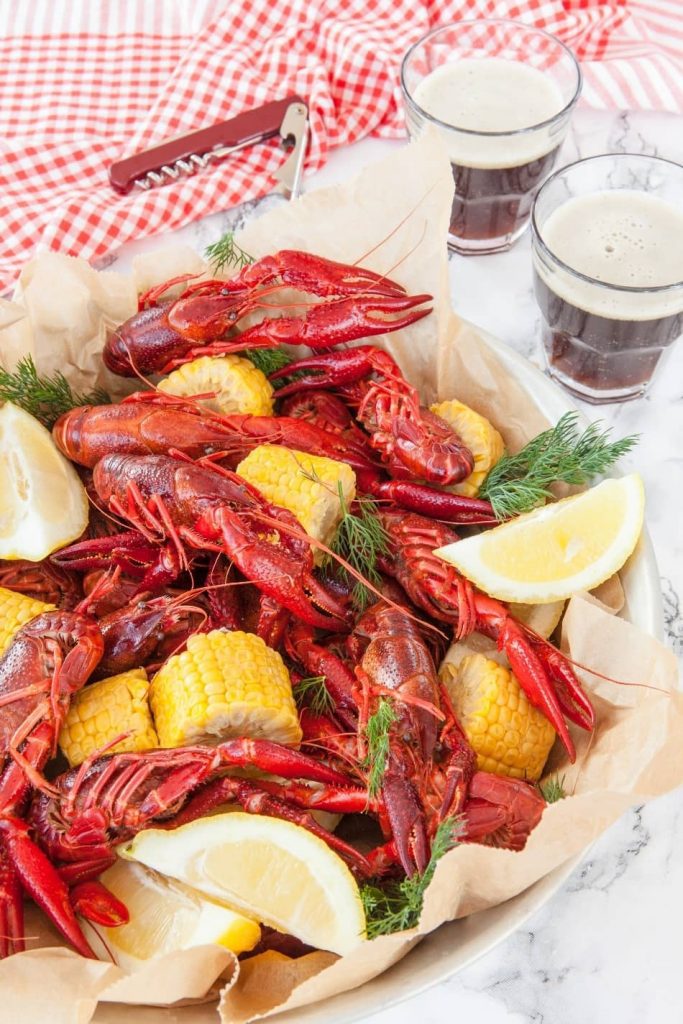 How to Reheat Seafood Boil without a Bag?
The best way to reheat a seafood boil without the bag is to use an oven. You can take out the seafood from the bag and place it on a casserole dish.
After that, I usually splash the seafood boil with water and cover the entire thing with a foil. Finally, you can place it in a preheated oven and allow at least 10 minutes to heat the fish and other ingredients. 
How to Reheat Crab Boil?
How to reheat a crab boil is one of the frequently asked questions of seafood lovers who want to reheat and eat crab again. Even though there are plenty of ways to reheat, in my experience, the best way to reheat crab boil is an oven. Heating controllability is the main reason behind this. Other than that, it allows for reheating crab boil in a bag.
In order to reheat the crab boil, the first thing I did was the preparing my leftover crabs for baking. Same as me, you can use a baking sheet and aluminum foil for this. I spread all of my crabs over the baking sheet and covered them with aluminum foil. At the same time, I prepared my oven. You also can preheat your oven to 350 degrees Fahrenheit and lay all of your covered crab meats in the oven. Then wait for about 15 minutes until it is hot enough.
Another easiest method to warm up crab boil is a skillet or pan. Most of the time, I prefer to re-season my leftover crabs a little bit to get a more delicious taste. Firstly, you can heat little bit your skillet by placing it on the stove and make sure to keep the heat at a medium level. Then add crab meats into the skillet and wait for about 10 minutes. More importantly, don't let it burn; always try to give even heating levels.
How to reheat crab Rangoon? You can read this guide if you are a Rangoon lover.
How to Reheat Shrimp Boil?
Shrimp boil is another favorite food that I really love to eat. If you want to reheat the leftover shrimp boil and eat I would recommend using an oven for that. Now I'm going to share my experience on how to reheat shrimp boil quickly in an oven.
As the first step, I prepared my leftover shrimp for baking. For this, you can use a baking dish and aluminum foil. Then I spread shrimps over the dish and splashed some water to keep the moisture throughout the baking. After that, I covered the dish using aluminum foil and started preheating the oven. You can use a baking sheet if you don't have a baking dish. Preheating is very important if you are planning to reheat food using an oven. Preheat your oven to 275 degrees Fahrenheit and bake the shrimp for about 10-15 minutes.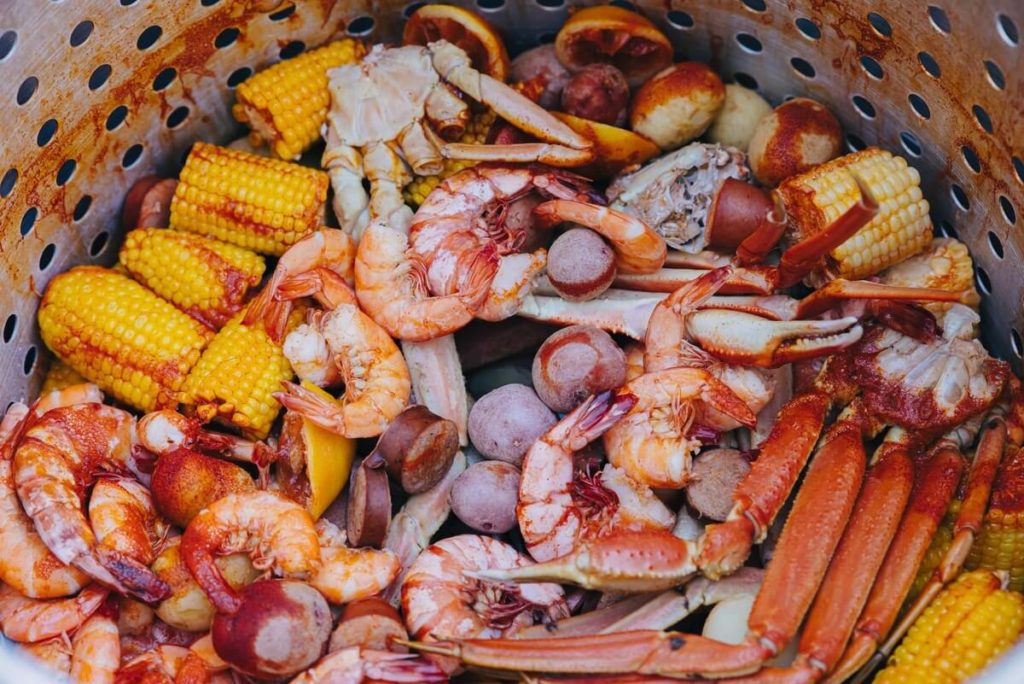 How to Reheat Cajun Boil?
How to reheat Cajun boil is another FAQ that most people ask from me. In order to reheat the Cajun boil, I recommend using a pan. As the first step, heat the pan a little bit before putting the Cajun boil. More importantly, make sure to add some water to the pan when it starts to heat. Then you can add  Cajun boil slowly to the pan, and reheat for up to 5 minutes.
Tips for Reheating
Mindful of the Temperature
You are going to reheat the already-cooked seafood, and therefore overcooking might take away all the taste and color. I recommend keeping the heat low as much as possible and always facilitating even heat distribution.
Moisture Level
You can add some water to the seafood while or before reheating, and this is very helpful to keep the moisture within the seafood and prevent it from overcooking.
Mindful about the Size
Most of the time, we waste lots of food and therefore try to reheat only as much as needed for you and the family. On the other hand, repeated reheating destroys all the texture, taste, color, and vitamins.
Before jump in to the next section, I suggest you to read complete guide on how to reheat shrimp.
What Is The Best Way To Reheat Seafood Boil?
Personally, I would like to reheat the seafood boil in an oven. It's not that other methods are painstaking or such, but using an oven kind of gives me control over the reheating.
One of the main reasons for the preference is that it allows me to take out the seafood boil from the bag, which I think is essential to provide even heat on the food. 
The downside of the stovetop method is that I have to deal with boiling water manually. If not handled correctly, there is a burning hazard involved. Talking about microwave reheating, it takes no more than a couple of minutes to vanish the entire dish. So, yes, using an oven is my go-to option, and I have valid reasons to back my decision. 
Wrapping up..
So, guys, that concludes the article on how to reheat seafood boil. Since you have several methods to reheat, now you should be able to try and test a couple and stick with one that suits you the most. However, I like to eat seafood right after I cook; so, I always try to cook only the amount that I need. Anyway, if you need further clarification with the points I spoke about, the comment section is open for you. Until the next time, I'm out. Have a great day!