Just because you own a gas grill, it doesn't necessarily say that you cannot get the authentic smoky flavor from the food you cook. Yes, seasoning does help to a certain extent to blend some flavors given gas is tasteless, but smoking on a gas grill using wood chips is still a possibility if you have the right equipment with you. Let us explain to you how to use wood chips on a gas grill.
How to Use Wood Chips on a Gas Grill?
So, how do you use chips on a gas grill? Before we explain the process of using wood chips on a gas grill, let's see the tools that you need to perform the task and here they are.
A thermometer
Wood chips
Smoker box
Safety gloves
Tongs
Water/beer
Once you get all above things close to you, we can start converting your gas grill to an old-school BBQ machine. Let's get into the steps.
Step one is to switch off two of the burners of your propane gas grill. We do this because the heat generated from all the burners is way too much for orthodox barbecuing and the easiest method to lower the heat is to shut two of the burners. Most gas grill come with four or more burners, and shutting off a couple of burners will be enough.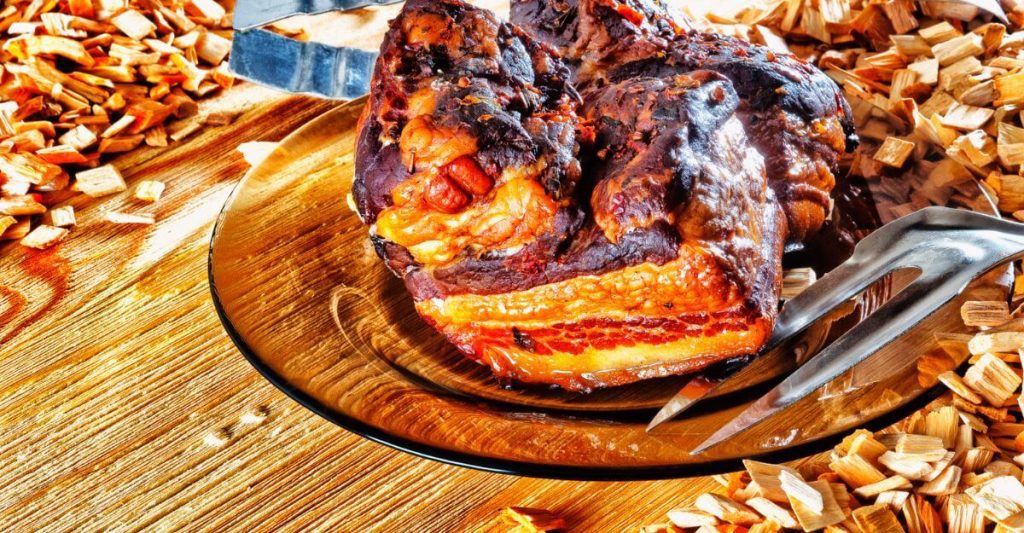 If you are eyeing a longer cook time, you can wrap the thing you cook with an aluminum cover and keep it in a pan filled with water or beer. It will keep the moisture intact, allowing you to cook for an extended period of time. 
In order to use grilling wood chips on a gas machine, the next thing you want to do is get a smoker box. Once you have the smoker box with you, put the wood chips into it and keep the smoker box corner (back) of the grill to get the maximum cooking space. 
Then, you need to close the grill and give sufficient time for the wood chips to get heated, ideally 10 minutes or so. Now You can cook your favorite dishes with your gas grill with the results you usually get with a charcoal machine. 
Anyhow, learning correct method of using charcoal in gas grill also very important for become grillmaster.
Do I Need To Soak Wood Chips For Gas Grill?
Yeah. Soaking wood chips is a must-do as far as we are concerned, as it will prevent the wood chips from getting burned while they get heated. Also, the moisture in the wood chips will play a crucial role in generating all-important smoke rather than getting burned during the process.
When you grill with wood chips on a gas machine, make sure you soak the wood chips for at least 45 minutes, allowing them to absorb as much water as possible. Not only will this step generate more smoke, but it will also prevent the emergency hazards caused by dry wood chips. 
While you are reading the guide you might have doubt on the process of using pallets in the smoker. You can clarify that by reading the mentioned article.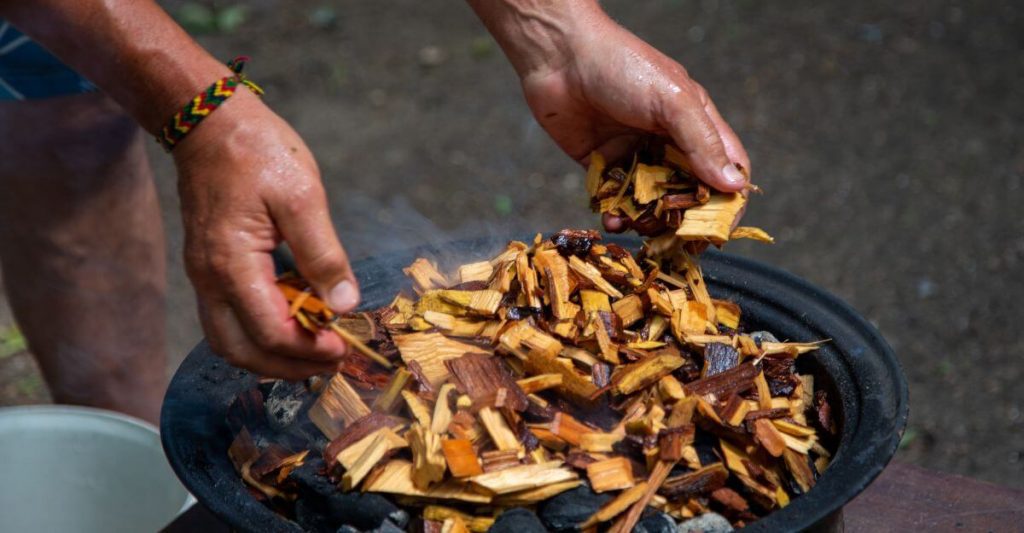 Best Wood Chips for Gas Grill
So, what are the best wood chips for grilling? Yes, this is probably the next question that haunts your head, right? Here are some of the popular choices that you can use on a gas grill to get the smoky flavor that is missing. 
Hickory
Obviously, hickory is a very popular pick, and many old-school pitmasters go with it without a second thought to use it on a gas grill. Especially it complements amazingly with pork, and it's not a Himalayan task to get that familiar flavor. Make no mistake; it's not only pork you can cook with hickory. There is more!
Mesquite
If your ambition is to get a strong smoky flavor, look no more. The power of mesquite will dilute all other flavors, and this nature can be used to your advantage when cooking meat such as grass-fed beef. Moreover, if you can use it properly, mesquite goes absolutely brilliantly with seafood like mackerel as well. 
Pecan
Pecan is not strongest when it comes to flavor but matches superbly with chicken dishes. If you are on a gas grill session of BBQ putting chips, we highly recommend choosing pecan over others as long as your goal is to add some subtle flavors. 
Fruitwood Chips
There are many different fruit wood chips, including apple and cherry, that have become very popular over the years due to valid reasons. The best part of using fruit wood chips is that they hardly leave you disappointed with overpowered dishes. Yes, fruit wood chips may not provide the flavor you want when you cook hard meat like beef, but hardly a battle with other sorts when it comes to seafood.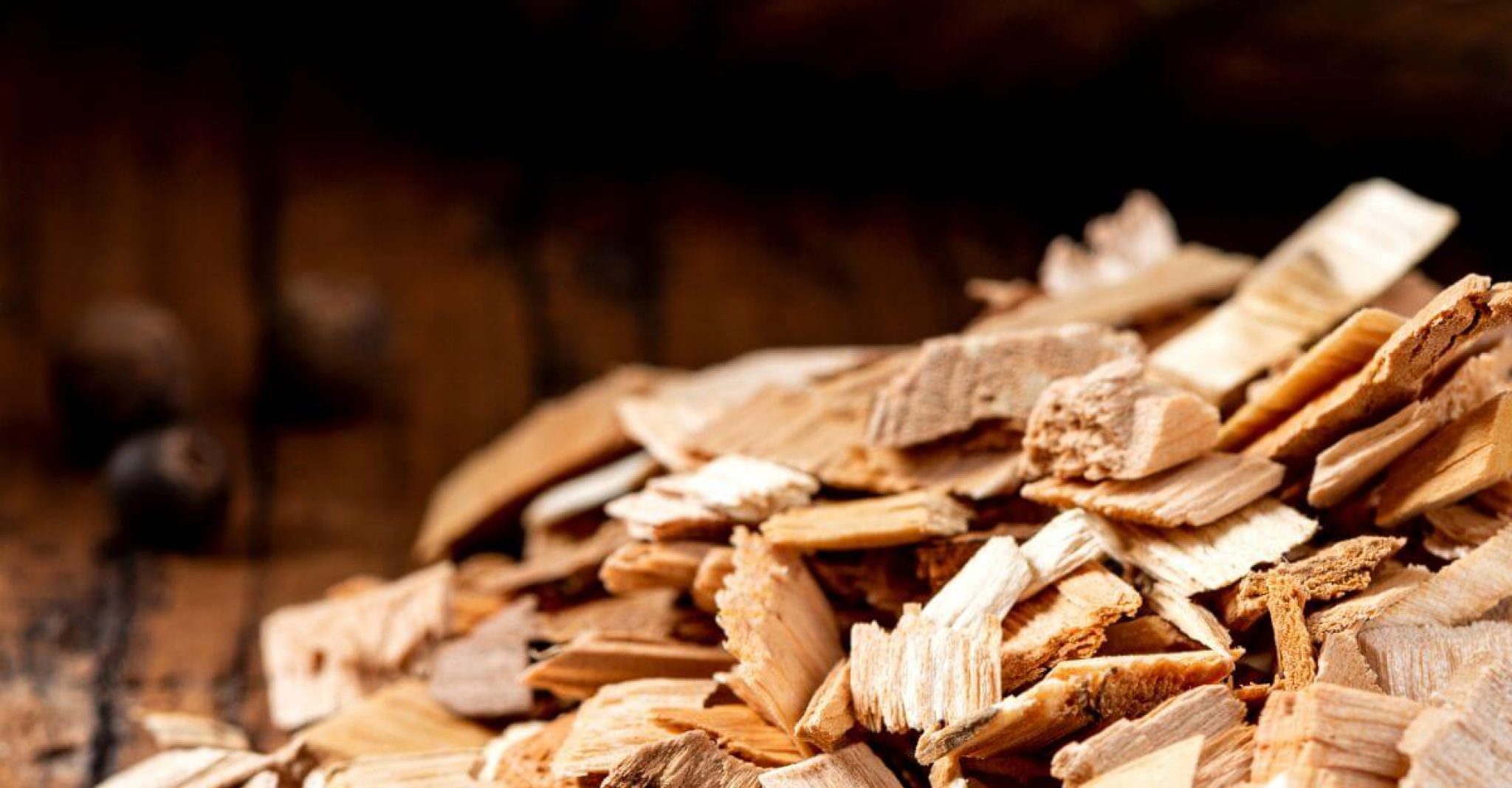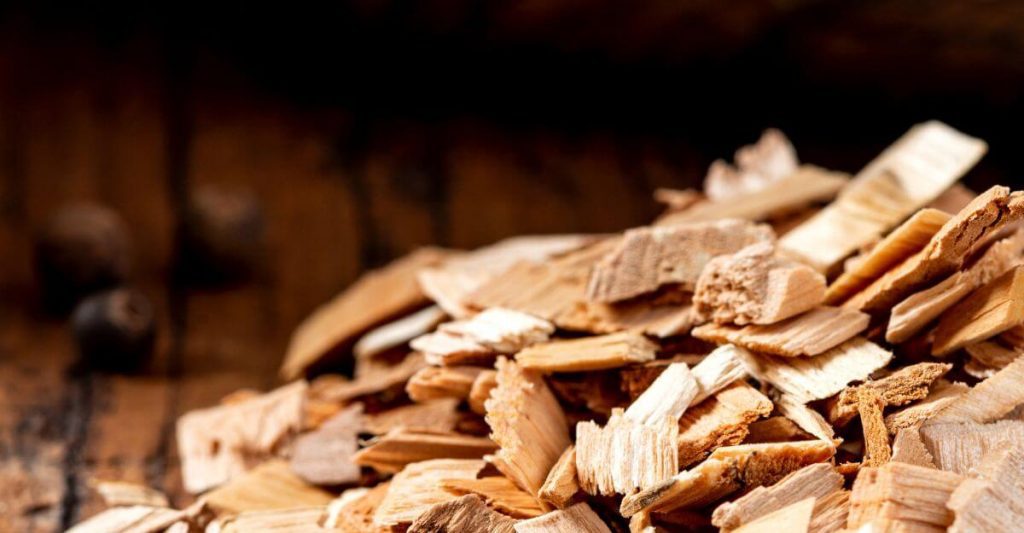 How Long Does It Take For Wood Chips To Start Smoking On A Gas Grill?
Usually, you will observe smoke appearing about 10-15 minutes after you put the chips in the machine. As we mentioned, we recommend you use soaked wood chips to get the maximum smoke possible and to do that, it is essential to leave the chips soaked for at least 45 minutes.
Why Wood Chips Not Smoking On Gas Grill?
There can be many contributing factors to this issue. The lack of airflow is one of the main reasons why you don't get as much smoke as you like. In addition, if you notice the wood chips you use get burned off quickly, then you will find it very difficult to get an adequate amount of smoke to get the flavor you are after. That is when the soaked wood chips come into play. 
Before ending the guide on using wood chips in the gas grill, i highly recommend to read about A-Z guide on gas grill chain and it's uses.
Conclusion
So, can you put wood chips in a gas grill? You learned that the answer to this question is yes. However, you got to have the right equipment to do so and proper knowledge. We think the info explained in this article is enough for you to try some wood chips in your next BBQ session. However, dealing with a gas-powered BBQ machine with high quality options is always a thing that you need to perform with utter care. If you need more guidance from our end, please let us know! Have a great day!