Herbs and spices play a pivotal role in making food more delicious, and there are hundreds of them. Parsley is one of the commonly used herbs in the world, and it fits well with various types of cuisines. However, nothing is irreplaceable; today, we will discuss and answer some of the familiar questions like, what is a good substitute for parsley, how much dried parsley for fresh, fresh parsley to dried conversion, what is parsley used for, and many more topics under this amazing herb. Let's get started.
What is Parsley?
Parsley is a small flowering plant from the family of Apiaceous and widely cultivated around the world as an herb as well as a veggie. It is a versatile herb and can be found in dried and fresh versions. Plus, there are two main varieties in parsley; French curly leaf and Italian flat-leaf. 
Italian Parsley Vs Curly Parsley (French)
Let us describe the two variations a wee bit. 
Italian Flat-leaf parsley
This is how you identify Italian flat-leaf parsley
Flat and broad leaves
Color can be bright to leafy green
Bold and aromatic in flavor
French Curly-leaf Parsley
This is how you identify French curly-leaf Parsley
Thick and curly leaves
Bright green in color
Muted in flavor and tend to get a bit bitter with the time
What is a Sprig of Parsley?
A small piece of the herb is called a sprig. Usually, a sprig is 2 to 4 inches long, and a substitute for fresh parsley sprig can be done with ½ teaspoon of dried parsley. 
What does Fresh Parsley Look Like?
Parsley plants have pointy serrations, and overall they are slightly greener in color compared to herbs like cilantro. Most people get confused in identifying cilantro and parsley; if you are one of them, rub a leaf and check on the aroma we mentioned above. 
What does Parsley Taste Like?
Does parsley have flavor? Yes, of course. Parsley tastes like parsley because it has a unique taste. Parsley has a peppery taste to go with a bit of earthiness, and it is a very mild herb. As we explained in the Italian parsley vs parsley another sort, the taste can be a little different between the two.
What to do with Parsley?
Before you learn about what to use instead of parsley, you must know what you can do with parsley. Otherwise, it would be challenging to figure out the most appropriate sub for parsley. 
Apart from its condiment and garnish purposes in cuisines (later in the article, we will bring you some recipes with parsley), it is used for other miscellaneous purposes. A few of them are explained below.
Parsley is a great source of certain vitamins and minerals. 
The seeds of parsley used as a traditional carminative
Parsley juices can treat kidney ailments
The roots have the power to work as a diuretic
Parsley oil helps to regulate the menstrual flow
Bruised leaves of parsley is an amazing home remedy for insect bites, and skin parasites
In history, parsley is used to treat anemia, arthritis, and cancer
10 Best Parsley Substitutes
What can I substitute for parsley? Is that the question you need answers to? If so, here are our parsley alternatives.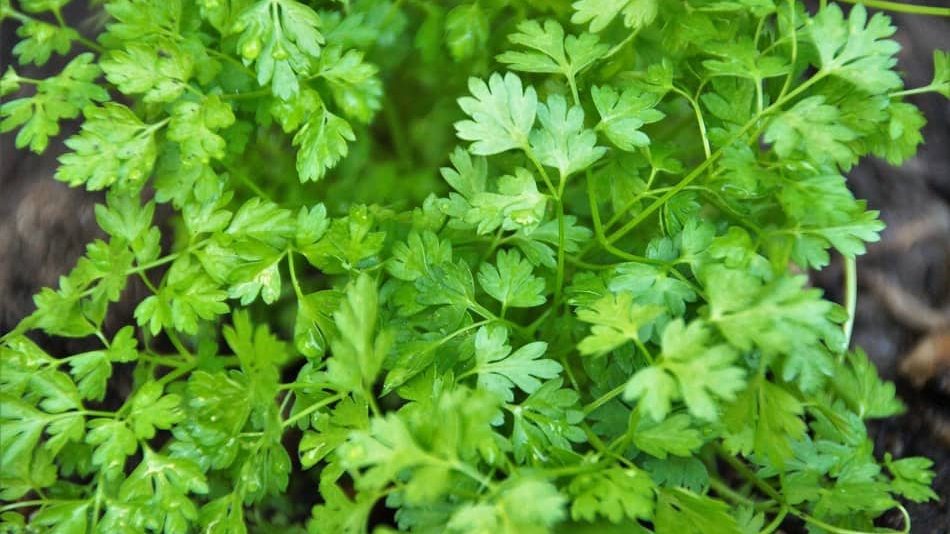 Chervil has a similar taste to parsley, but it is a little bit milder in flavor. You can use chervil as a good replacement for parsley, and it is widely used in French cuisines. The outlook of chervil also somewhat identical to parsley, and since it has a milder flavor. You will have to use more chervil to get a near taste of parsley. 
Also, unlike most other parsley substitute herbs, chervil doesn't carry overpowering concerns, thanks to its mild nature. If you can't find parsley and look for a fresh parsley substitute for garnishing and soups, chervil is a definite candidate to fulfill your requirement.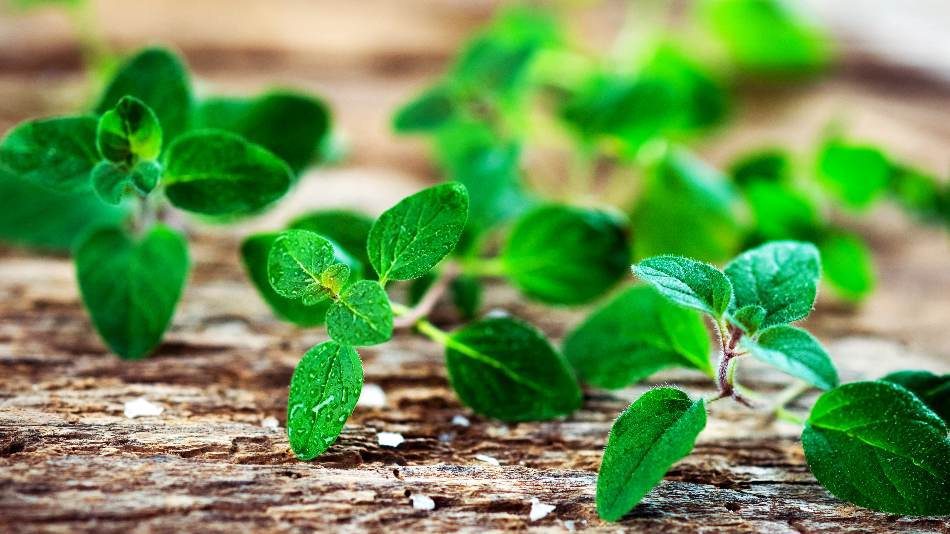 Oregano has a distinctive savory taste, but it is a member of the mint family and can act as both fresh and dried parsley substitute. This strong savory flavor means you will have to use a small amount of oregano to match the taste of parsley. 
When you use oregano as a substitute for dried parsley, make sure you do it with small amounts as oregano tends to overpower dishes very quickly, and it will leave you with no other option to recover from there. Moreover, oregano contains thymol in it which is an excellent antibacterial compound to kill injurious bacteria.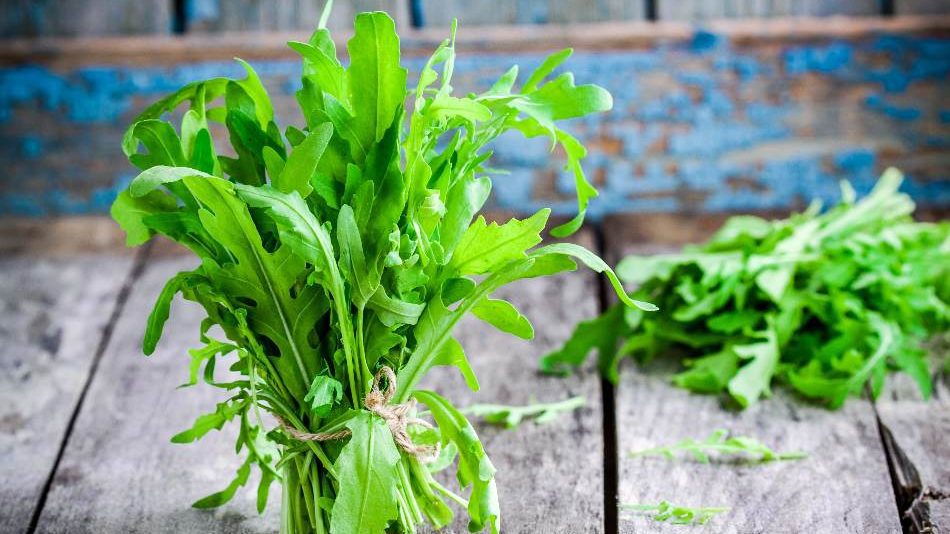 This is not an herb but a salad green. But, arugula has all that it takes to consider as a substitution for parsley. It is peppery and has a slightly bitter taste which is very much similar to the taste description of parsley.
Arugula has much bigger leaves than most herbs, and the same nature can be used in various kinds of garnishes. In fact, arugula is a highly edible garnish. If you are using it for recipes, you will have to chop the leaves finely and should not use it in big quantities since arugula is comparatively bitter than parsley.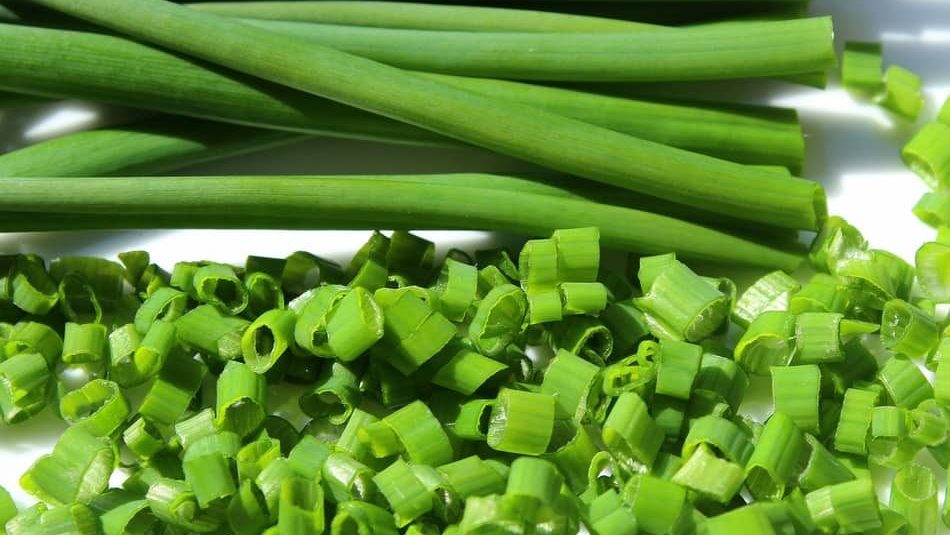 The taste of Chives is more or less the same as onions and garlic. Also, chives have an identical look like green onion sprigs. The bright green color of this plant makes it an ideal parsley alternative to blend color to the dishes. In terms of taste, it permits you to replace both fresh and dried parsley in many types of food recipes. 
Another well-known factor is that chives are an herb that is rich in beta carotene, which is beneficial for the growth of the cells of the body. 
Tarragon is another popular condiment, especially in French cuisines, and it is one of the ingredients of "fines herbs" alongside chives, chervil, and tarragon. This herb doesn't have the same taste as parsley, but you can use it in place of parsley, particularly for the garnishes; also, it won't change the flavor of the recipe if you use tarragon in small amounts in cooking.
Further, this is a versatile herb similar to parsley, and people around the world use tarragon for various recipes. For those who can't find parsley, tarragon can be a great parsley substitute for salmon-like dishes. 
If you are a truly salmon lover, you must know How to tell if salmon is bad?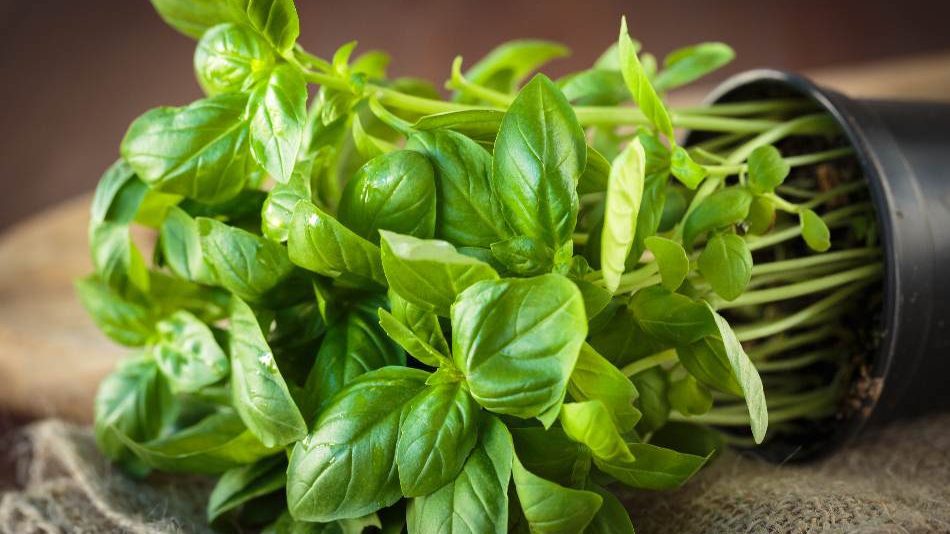 What can I use instead of parsley? Basil is another answer to this question, but we must add "depending on the dish" to the answer. The appearance of basil and parsley is very much similar; however, basil has a strong, pungent flavor, and as you know, parsley is a mild herb. This says the taste of the recipe will become changed if you use the same amount of basil instead of parsley.
Basil has lots of alternatives and it is a prominent condiment in Italian cuisines, so it won't make much of a difference to the people who are into Italian dishes. All in all, basil is a more appropriate herb in terms of garnishing and should use in small amounts for other culinary purposes as a substitute for parsley.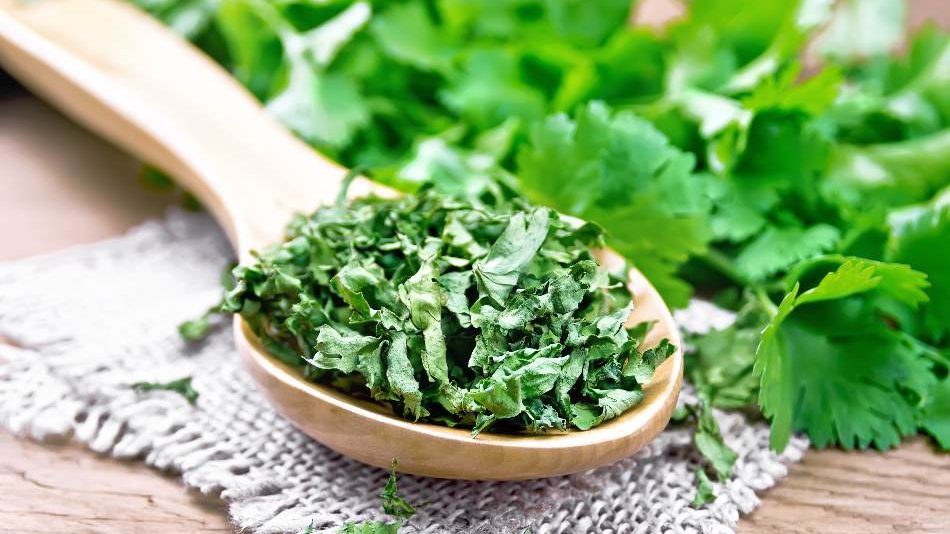 Even though cooks use this herb as a substitute for parsley in meatballs and similar recipes, cilantro has a very sensitive taste for most people. Taking that into account, we don't recommend cilantro if you are cooking something for a crowd. Still, if you are seeking an herb to match your presentation needs, cilantro can work superbly to replace parsley with identical results. 
Concerning the nutrient side of things, cilantro is low in calories and contains some helpful minerals and vitamins. Since we are focusing on the flavor and appearance in this article, it would be best if you inquire the consumers whether cilantro pairs with their taste before you use it in place of parsley.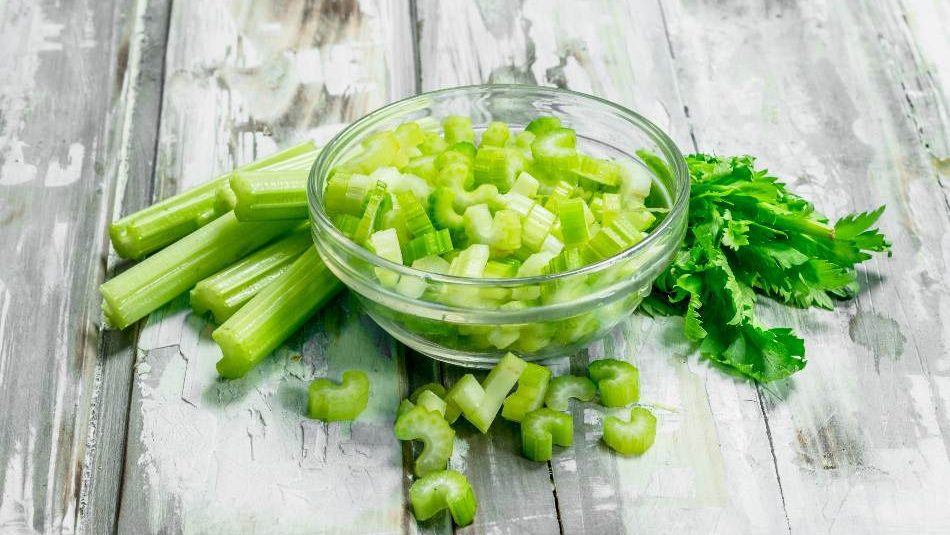 Celery comes from the same family of parsley, and there is nothing much to separate both when used as garnishing, particularly from the leaves' perspective. Yes, these two family members do have similarities in the taste as well, but not significantly.
The celery leaves have a subtle flavor compared to parsley and might not fit all the parsley recipes. Some say celery is an ideal substitute for parsley in fish pies but that is something yet to be tried by ourselves. 
You must finely chop the celery leaves before you add them to the dishes, and for health-conscious people, celery can be divine medicine as it has tons of health benefits. 
Celery juice also gives lots of health benefits. So you should try celery juice made with these celery juicers, and if you don't have any juicers learn how to make celery juice without a juicer.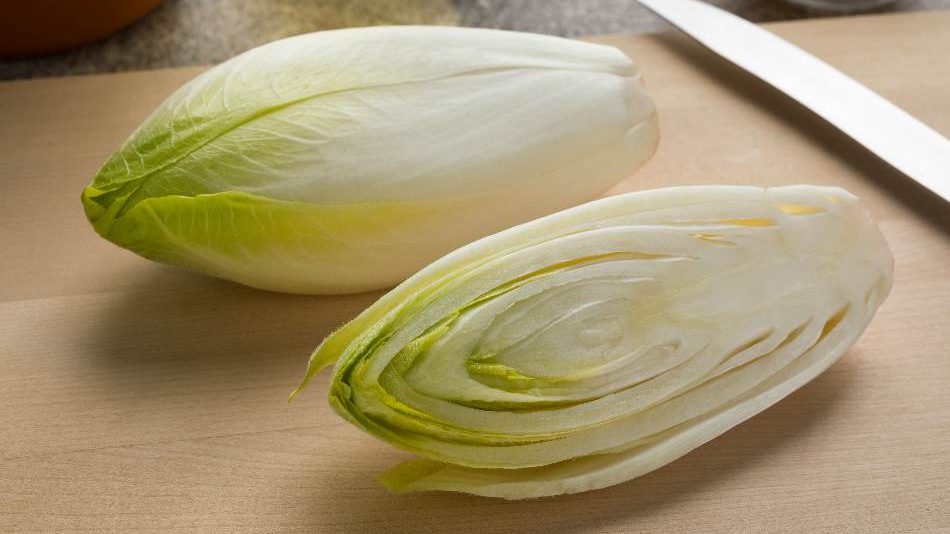 Endive is a salad green, and if you have previous experience with parsley and endive, you would know how similar their leaves look. But, the taste is a bit more peppery and bitter than parsley. That said, endive is one of the closest parsley alternatives as long as you use fewer amounts for the parsley recipes. 
You can use endive as a garnishing option without any concerns, thanks to the lookalike nature of the leaves. Further, endive is a fiber-rich vegetable and got invaluable health benefits other than culinary help.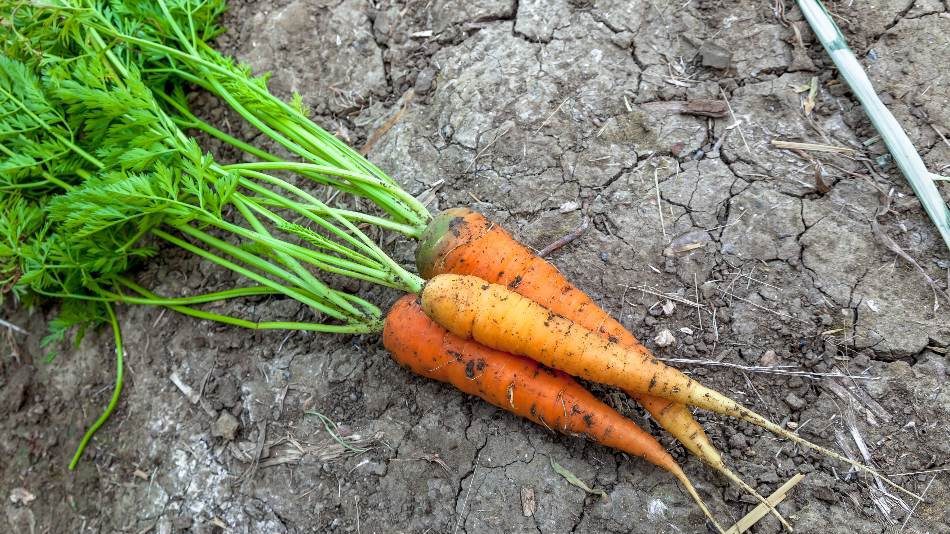 Most of the suggestions we provided are best suited for the garnishing works, which can make you think, what is a substitute for parsley in cooking? Carrot greens are one such outstanding parsley alternative you can easily opt for.
Carrot also comes from the family of Apiaceous, has a similar bitter taste to parsley as well. For unknown reasons, carrot greens were considered inedible in history. Researchers have cracked this myth over the years and even identified its health benefits. 
Although we mentioned carrot greens as a good alternative to parsley, it is advisable not to use them in the same amounts, especially for parsley-heavy recipes. 
How to Grow Parsley from Cuttings?
Parsley is not just a garnishing plant or a condiment; it can be a breath freshener and bone strengthener as well. Also, you can grow parsley in your garden and indoors without much of a fuss. If you are an herb lover, your herb garden is incomplete without this magnificent herb plant. 
Similar to most herbs, you can grow parsley with the help of seeds. But what if it's difficult to find parsley seeds? Nothing to worry about, you can do the same job by using cuttings. 
Here is how to do it. Cut a piece of the snippet with leaves at least 6-7cm long and put it in a water-filled container or vase immediately. Now, place the water container in a place where it gets an adequate amount of sunlight. After a couple of weeks, you will notice small roots on the cutting, and then you can transfer the plant into the soil container. From there onwards, it's all about caring for your parsley plant. 
How to Use Fresh Parsley?
Using fresh parsley always provides colorful and flavorful dishes that dried versions cannot. But, you should know how to prepare and use them to get the maximum level of freshness. Here is how you do it.
First of all, you will have to clean the parsley. The easiest way of cleaning is to rinse them under running tap water and remove all the leaves' dirt. You also can dip the parsley into a water bowl and wash; in this method, you can observe how much dirt is on the leaves and wash until they become super clean. 
Before you cut them, make a bundle of parsley, as a bunch of parsley makes it easy to cut and chop. Now, hold the stems of the bunch and slice the parsley leaves according to the requirement of your recipe.
Some recipes demand finely chopped parsley, and for that, you have to hold the bunch from the leaves without bruising them. If you do so, the bitter taste will get improved, and you won't receive the intended taste of the recipe. 
Then, it's about storing. If you have more parsley and want to preserve it for future use, first, you must dry them off using a damp paper towel. After you remove the water from the leaves, you can put them in a plastic bag and store them in a fridge. This will help parsley to remain fresh for at least up to five days. 
Fresh Parsley to Dried Parsley Conversion
Since most people don't know the dried parsley to fresh parsley ratio and vice versa, they mess up the recipes by adding inappropriate amounts. Refer to the below instructions to avoid this happening with you. 
SUBSTITUTE DRIED PARSLEY FOR FRESH: 1 TEASPOON OF DRIED PARSLEY FOR 1 TABLESPOON OF FRESH PARSLEY
SUBSTITUTE FRESH PARSLEY FOR DRIED: 1 TEASPOON OF FRESH PARSLEY FOR 1 TABLESPOON OF DRIED PARSLEY
Special note: When you substitute dry parsley for fresh, use them in small amounts and adjust the taste accordingly as the dried version is much stronger than the fresh ones. 
How to Dry Fresh Parsley?
If you want to use dried parsley or preserve it without a fridge, you need to know how to dry fresh parsley fast. 
For this task, you will need,
Fresh parsley
Microwavable plate
Paper towels
First, place one paper towel on the microwavable plate and lay down a layer of fresh parsley on the paper towel. Then add another paper towel to the parsley layer and microwave the parsley for one minute.
Then continue with 20 seconds cycles until they get properly dried. The time fluctuates depending on the size of the parsley layer, and you must microwave until you feel crunchy leaves. 
Once you complete the above step, remove all the stems out from the leaves. Now it should be able to crush the leaves comfortably using the fingers. Please don't force the fingers on leaves to form a powder; instead, use fingers to break them down into tiny pieces. 
Now you can transfer the dried and crushed parsley to a sealable jar, and you can use them for months without much of an issue.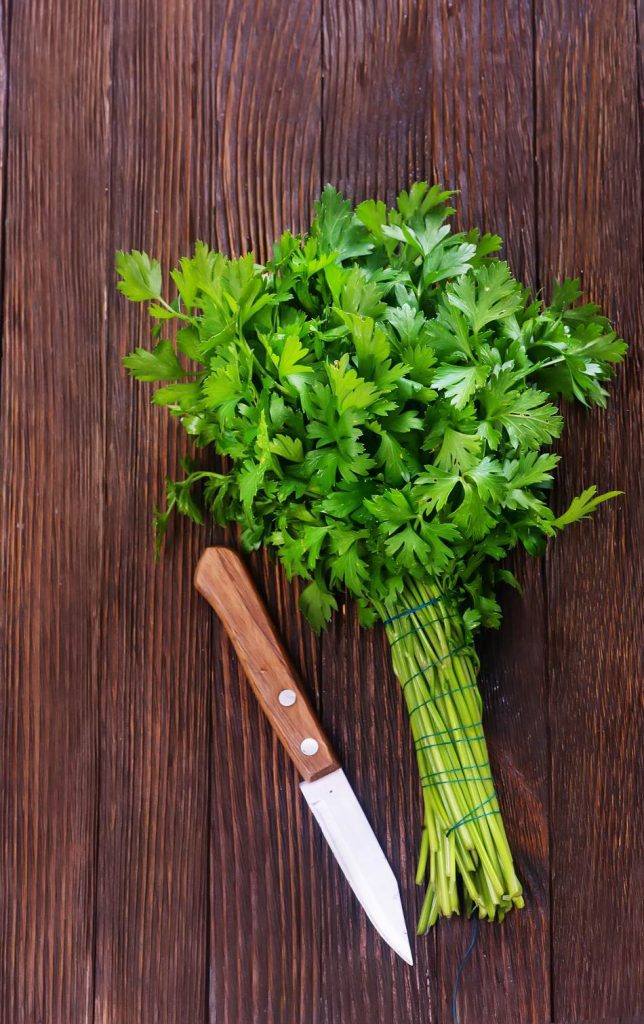 Fresh and Dried Parsley Nutrition Facts 
Fresh Parsley Nutrition Facts
| | | |
| --- | --- | --- |
| Serving Size | 100 g |   |
|   |  Amount Per Serving | % Daily Value * |
| Calories | 36 | |
| Total Fat  | 0.8g | 1 % |
|    Saturated Fat  | 0.1g | 0 % |
| Sodium  | 56mg | 2 % |
| Total Carbohydrate  | 6.3g | 2 % |
|    Dietary Fiber  | 3.3g | 12 % |
|    Sugar  | 0.9g |   |
| Protein  | 3g | 6 % |
| Vitamin D  | 0.00mcg | 0 % |
| Calcium  | 138.00mg | 11 % |
| Iron  | 6.20mg | 34 % |
| Potassium  | 554mg | 12 % |
* The % Daily Value (DV) tells you how much a nutrient in a serving of food contributes to a daily diet. 2,000 calories a day is used for general nutrition advice.
Dried Parsley Nutrition Facts
| | | |
| --- | --- | --- |
| Serving Size | 100 g | |
| | Amount Per Serving | % Daily Value * |
| Calories | 292 | |
| Total Fat  | 5.5g | 7 % |
|    Saturated Fat  | 1.4g | 7 % |
| Sodium  | 452mg | 20 % |
| Total Carbohydrate  | 51g | 19 % |
|    Dietary Fiber  | 27g | 96 % |
|    Sugar  | 7.3g | |
| Protein  | 27g | 54 % |
| Vitamin D  | 0.00mcg | 0 % |
| Calcium  | 1140.00mg | 88 % |
| Iron  | 22.04mg | 122 % |
| Potassium  | 2683mg | 57 % |
* The % Daily Value (DV) tells you how much a nutrient in a serving of food contributes to a daily diet. 2,000 calories a day is used for general nutrition advice.
Parsley Uses in Different Types Of Recipes.
Following are a few of the parsley recipes that you can try.
Strings of carrots and minced parsley are the main ingredients of this easy salad.
You must relish garlic bread with a sprinkle of parsley at least once. Since the objective of this article is to talk about parsley alternatives, you can use oregano as a parsley substitute for garlic bread for a near flavor. 
This is an incredibly easy potato salad and it requires potato, olive oil, vinegar, salt, and the right amount of fresh parsley. 
Oh! Yes. Here is another parsley recipe to try. This particular recipe demands a bunch of parsley; we think you can assume the flavor of Quinoa Tabbouleh by reading the word "bunch."
This is a combination of blended garlic and fresh parsley. It's more of a sauce that originates from South American countries. 
FAQ's on Best Substitute for Parsley
Although we answered a handful of queries throughout the article, we know there are more frequently asked questions about parsley substitutes. 
Substitute for Parsley in the Philippines?
First of all, both the variations of parsley grow in the Philippines, although it is a relatively warmer country. However, if you are looking for an alternative to parsley, you can choose herbs like cilantro, basil, and oregano in the Philippines. 
What is the Best Substitute for Parsley in India?
India is a country full of herbs and spices. We all know how much Indians love their spices, isn't it? Anyways, coming back to the topic, there are few options available for the Indians to consider. Coriander is a popular herb and most of them prefer it over parsley. Also, plants like chervil, basil. Mint, oregano, celery, and carrot greens are few other well-known choices in the Indian market. 
What is a Substitute for Parsley Root?
Finding a substitute for parsley roots is not the easiest job in the world because they are unique in their way. According to our point of view, the most suitable alternative to parsley root is baby parsnips. But, we want to emphasize you, don't expect the same taste from baby parsnips, but it's worth a try
What is the Best Substitute for Parsley Seasoning?
You can use dried versions of basil, cilantro, and chives as an alternative to parsley seasoning. However, most herbs become stronger in flavor when they are converted from fresh to dry. So please be vigilant about that fact when you use them.
What is Italian Parsley?
Italian parsley is one variation of two main parsley sorts, and as the name suggests, this type is mainly used in Italian cuisines. This parsley variety has flat and broad leaves, and the color of the leaves is typically leafy green.
Wrapping up..
The world of herbs and spices is quite a wonderful and fascinating place. You have to thoroughly explore it to enjoy it to the fullest. Reading these kinds of articles now and then will help your course. Today, we have discussed what can you substitute for parsley, fresh to dry parsley conversion, and some of the frequently asked questions about parsley substitute condiments. If you have more alternatives, please go ahead and comment on them. Cheers!