Meat grinders provide us the opportunity to come up with many mouthwatering recipes. Although manual meat grinders, in particular, are not prone to issues, they are far from perfect. If your machine is not performing up to your expectations and you are baffled why your manual meat grinder not grinding, this is where you get the legitimate answer to your concern. Let's get started.
Why Manual Meat Grinder Not Grinding Meat?
It's more or less your machine is the wrongdoer rather than the stuff you put into it. We are not disregarding the importance of the quality of meat or such, but when the machine is not up to the mark, it is pretty much impossible for you to get the best ground meat. 
Meat grinder friction issues
Issues with the head of the meat grinder
Clogging issues are not foreign to most meat grinders. In the next passage, we will see how to deal with a faulty manual meat food processor. 
Manual Meat Grinder Troubleshooting
Here are possible meat grinder problems that you could come across and solutions for them. 
Meat Grinder Clogging 
Depending on the nature of the meat you are using, there is always the possibility of a manual meat grinder not grinding meat as you want and starting to clog eventually. More often than not, it's the fat build-up the culprit for a clogged manual meat grinder. 
The solution for this issue is to clean the machine and let it do its work fresh again. For this, you can read about complete guide on how to use manual meat grinder correctly. In addition, if you are dealing with significantly fatty meat, freezing it before you put it in the machine also will help. Applying olive oil to the internal components of the grinder is another remedy you can put to work. 
I Have the Best Meat Grinder But the Meat Is Mushy; Why?
The teeth of your meat grinder will get dull over time, and that is why you receive mushed meat as a result. It has the tendency to wear down pretty quickly if you grind meat with bones more frequently. Yes, most meat grinders have the ability to grind meat bones without causing damage to the machine. However, before you put hard meat bones into the grinder, it would be best to check whether the machine can handle it. 
One way or another, grinding bones will not do any good to the machine in terms of the sharpness of the teeth. If this is the case, you have to detach the teeth of the machine and sharpen them. Perhaps, you will need to replace teeth if they are beyond usable condition. That said, more often than not, you are only required to watch a simple video on meat grinder blade sharpening and do it on your own.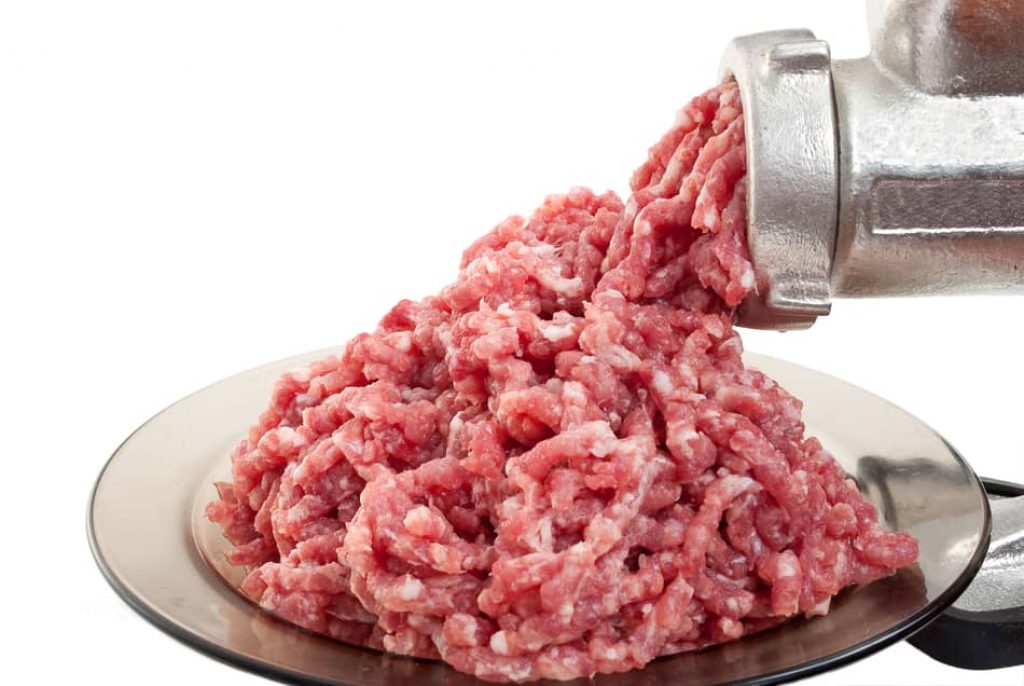 Issues with the Head of the Meat Grinder
If your manual meat grinder is not grinding food as it usually does, then it might be because of issues with the head. The head of the meat grinder is what pushes the meat into the blades, and if it is malfunctioning, inconsistencies in ground meat are something that is on the cards. 
However, troubleshooting this isn't the hardest. You need to open up the machine and give a full clean, and put the parts back into the position. If this doesn't provide you with a positive solution, you will have to take your machine to a repair shop.
Power Issues
Although this is not applicable to manual meat grinder owners, we thought it would help a buddy if we mentioned this potential problem as well. If the meat grinder has a rechargeable battery, please verify whether it is well-charged. 
When the battery of the device or the power it needs is not there, the machine is bound to face difficulties in grinding the meat. Nothing rocket science, but worth having a look at it. 
How Do You Take Care Of A Manual Meat Grinder?
As you now know why your meat grinder is not grinding meat to its capacity, let's see what you can do in order to prevent such issues from happening with your machine.
Freeze the Meat Before You Put It In
Don't blame meat or grinder for inconsistent results if you happen to grind warm meat. Chilled meat always provides a high-quality output when put in a meat grinder. In addition, for best results, we recommend you to keep the parts of the grinder in the freezer at least for a couple of hours before you start grinding.
Always Keep the Blades Sharp
Blades of a meat grinder don't require much attention as they usually retain their shape for a considerable period of time. That said, it is super important to inspect the blades every now and then to make sure they are sharp enough to do the job to the fullest.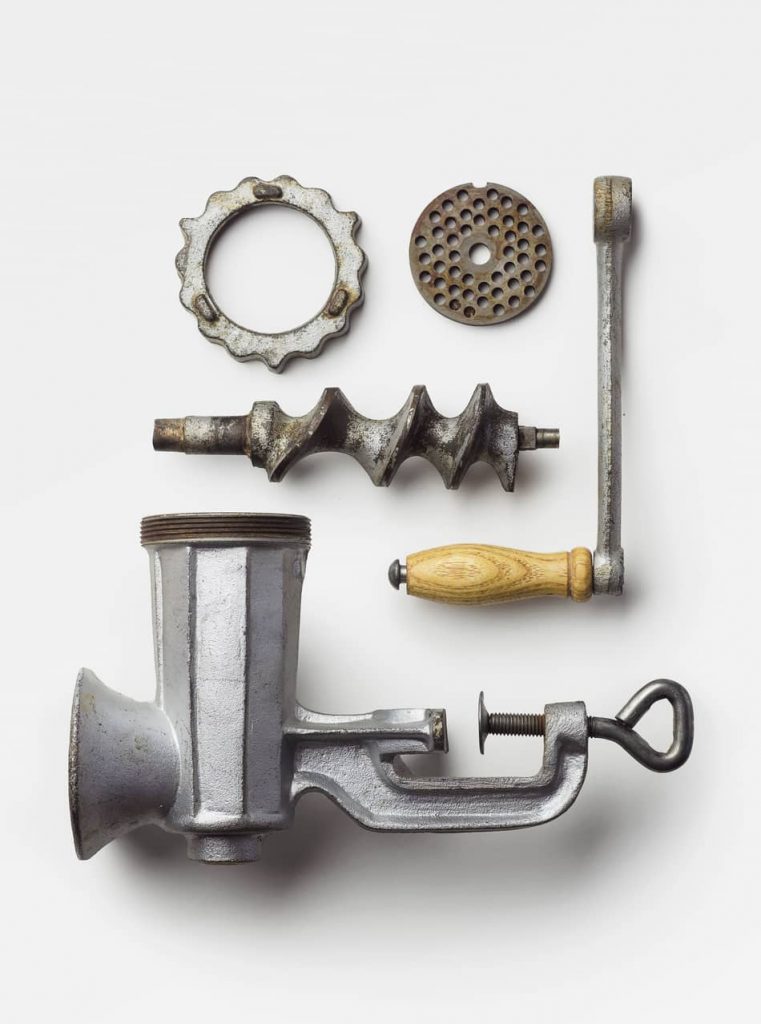 Trim the Meat
As we said earlier, failing to get rid of fat often leads to a clogged meat grinder. Moreover, the ground meat won't be as consistent as you want it to be. So, spend a few minutes removing unnecessary parts using a cleaver from the meat you grind.
Use Meat in Small Batches
Irrespective of the size of the grinding machine, grinding meat for a longer period of time will obviously make the parts of the machine hotter during the process. As you would know, heat is the last thing you want when you grind meat in a machine, whether it is an electric one or a manual one.
Also, please stay away from pushing meat into the machine. Your urgency won't help you get the precision you expect, and it won't do any good to the machine as well.
Conclusion
Largely, a meat grinder is not an injury-prone machine. However, issues are inevitable for machines, and it's the same for meat grinders as well. Most of the issues that you face with your manual meat grinder take place because of your own lapses in handling. We think now you know why your meat grinder is not grinding and what needs to be done to get it back to work. Please comment your concern if this article failed to assist you so that we can have a deeper look into it. Cheers!